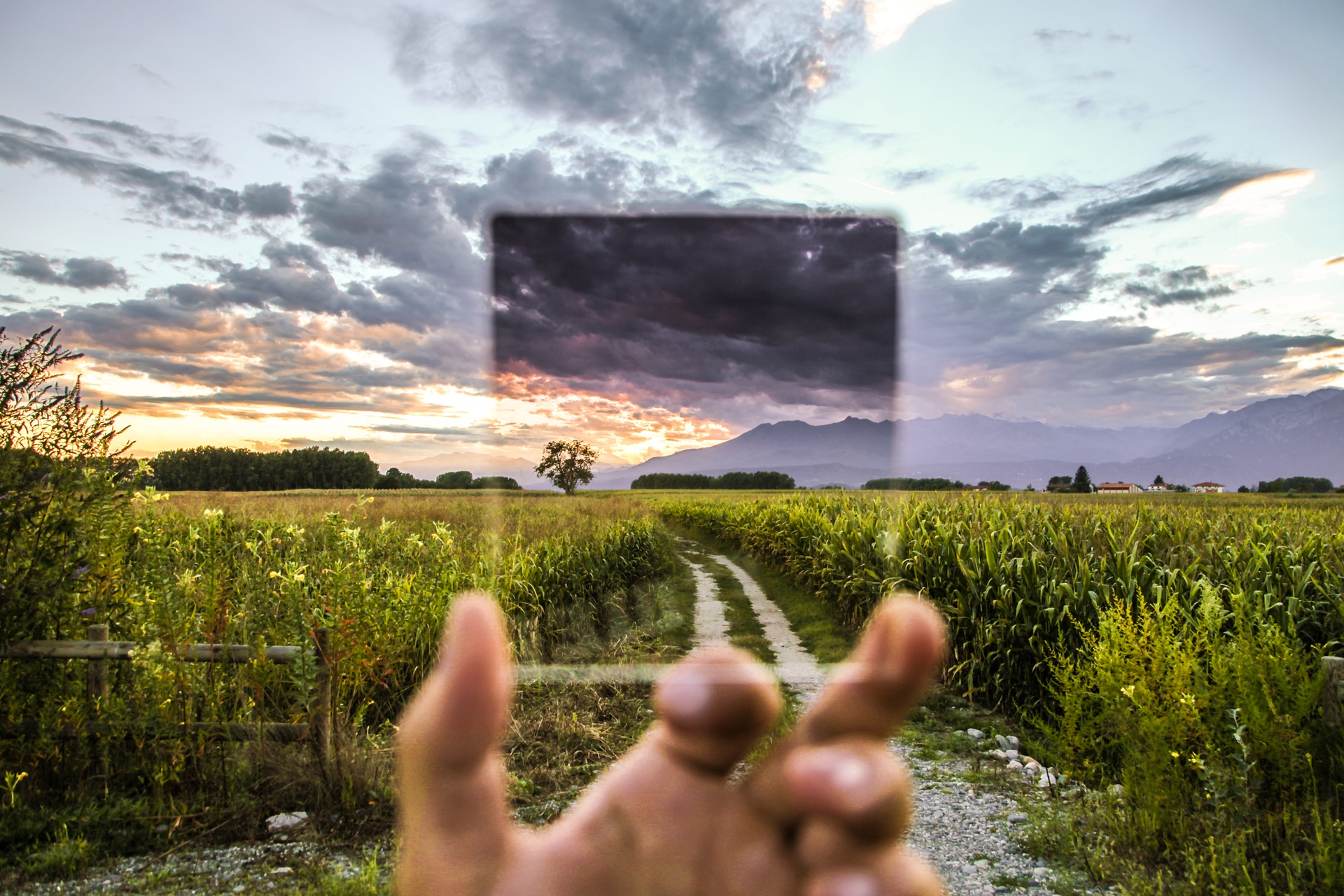 Your mindset, that very personal paradigm of thoughts, attitudes, assumptions and opinions has a major impact on how you approach and overcome challenges.

It can help you perform at your very best or keep you from achieving the many and varied goals you may have.

How can your mindset influence your resilience? How does it affect your ability to recover from setbacks and grow through adversity?

There are three key mindsets that are beneficial to building your resilience:
~ Abundance
~ Positive
~ Growth
ABUNDANCE MINDSET
Popularised by Stephen Covey (in '7 Habits of Highly Efficient People') and several other thought leaders, an abundance mindset is one in which there is always enough.

There is more space and resources than you think there is.

Someone with an abundance mindset doesn't get caught up in competing for resources, clients or space but focuses rather on finding opportunities (often in collaboration with others).

The binary opposition of the key thoughts and beliefs at the heart of Scarcity and Abundance mindsets are outlined below …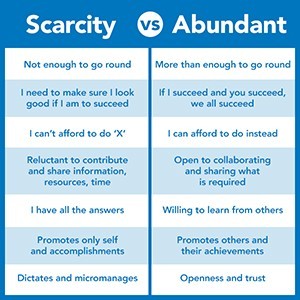 Having an abundance mindset can be beneficial in challenging some of the self talk you may have, which is usually some version of:

'There's not enough to go around (resources, clients, training budget …cake!)'.
(Which is often powerful enough to stop people from trying in the first instance).
or
'I deserve more than this'.
(The victim mentality where everyone else (but you!) is to blame for your predicament).

An abundance mindset is a useful contextual paradigm for those in the 'there's not enough' camp to challenge their default thinking and to adjust their actions, guided by a belief that 'there is enough' and that through collaboration and creative thinking, win-win opportunities can be discovered.

Equally, adopting this mindset can push those in the latter camp to think more expansively about the ways in which they can achieve their goals in conjunction with others, leading to mutually beneficial outcomes.

Thinking 'Win/Win' is the endowment of an abundance mindset and "produces more profit, power, and recognition for everybody."

This is all about shifting away from a mentality of competition, siloed thinking and information exclusivity to building ecosystems of support and knowledge sharing to lay the foundation for more innovative opportunities.

POSITIVE MINDSET
Positivity and being optimistic in the face of challenges is another key element to resilience.

Barbara Fredrickson has investigated the impact of not only a positive outlook but the experience of positive emotions over a number of years and has found that positive emotions (joy, contentment, love, pride) have the ability to broaden your momentary thought-action responses.

They also enable you to build "enduring personal resources, ranging from physical and intellectual resources to social and psychological resources".

This is what's known as the "broaden and build" theory. Positive emotions expand your horizons and help you to be open to opportunities that you may not have seen earlier. Feeling loved up and happy or brimming with pride enables more expansive thinking and fuels the ability to step back and see the bigger picture, taking in the 'global' as opposed to just the 'local'.

This mindset can also provide a foundation for 'solutions-focused' thinking and help you cope with difficult and challenging situations. A positive mindset is the "active ingredient within trait resilience and within the human quest to thrive and flourish despite adversity".

GROWTH MINDSET
One of the mindsets that's received quite a lot of attention of late is the 'growth mindset'.

Carol Dweck's brilliant book 'Mindset: The New Psychology of Success' outlines the two mindsets ('fixed' and 'growth') that influence so many aspects of our behaviour, particularly related to achievement.

Drawing on case studies across the sporting, business and parenting arenas, she described the constraints of the fixed mindset, or the belief that talent or intelligence is inherent and fixed.

The counterproductive nature of this mindset can be witnessed in people who have been told (as children) that they are inherently talented, sporty and/or intelligent.

An expectation develops from early (sometimes reinforced by parental, school and societal influences) that success in their particular field of endeavour (aligned of course with their natural talent) is a given.

When they fail (which everyone inevitably does at one stage or another), a crisis of confidence can occur.

What's been decoupled from this idea of inherent talent is the importance of effort.

When a 'fixed' mindset is encouraged it values inherent talent or intelligence at the expense of effort (and persistence).
"Did I win? Did I lose? Those are the wrong questions.
The correct question is: Did I make my best effort?".

Focusing on effort as opposed to winning or losing is the essence of a 'growth mindset': valuing effort rather than the outcome in isolation, and not falling into the talent = success 'fixed' mindset.

As Dweck says: "effort is what ignites that ability and turns it into accomplishment."

The image below gives a great overview of the growth and fixed mindsets, an insight into the potential and possibility that is seen from a growth mindset perspective as opposed to the binary thinking ('I either can or I can't') of the fixed mindset.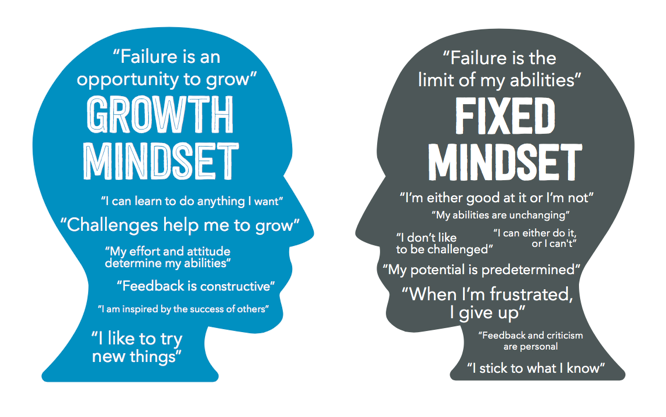 Focusing on effort, learning and looking at failure as part of the process rather than as the 'limit of your abilities' is critical to building and maintaining resilience.

How's your mindset working for you?
Are your beliefs, thoughts and assumptions supporting you to perform at your best? Or stopping you from achieving your key goals?