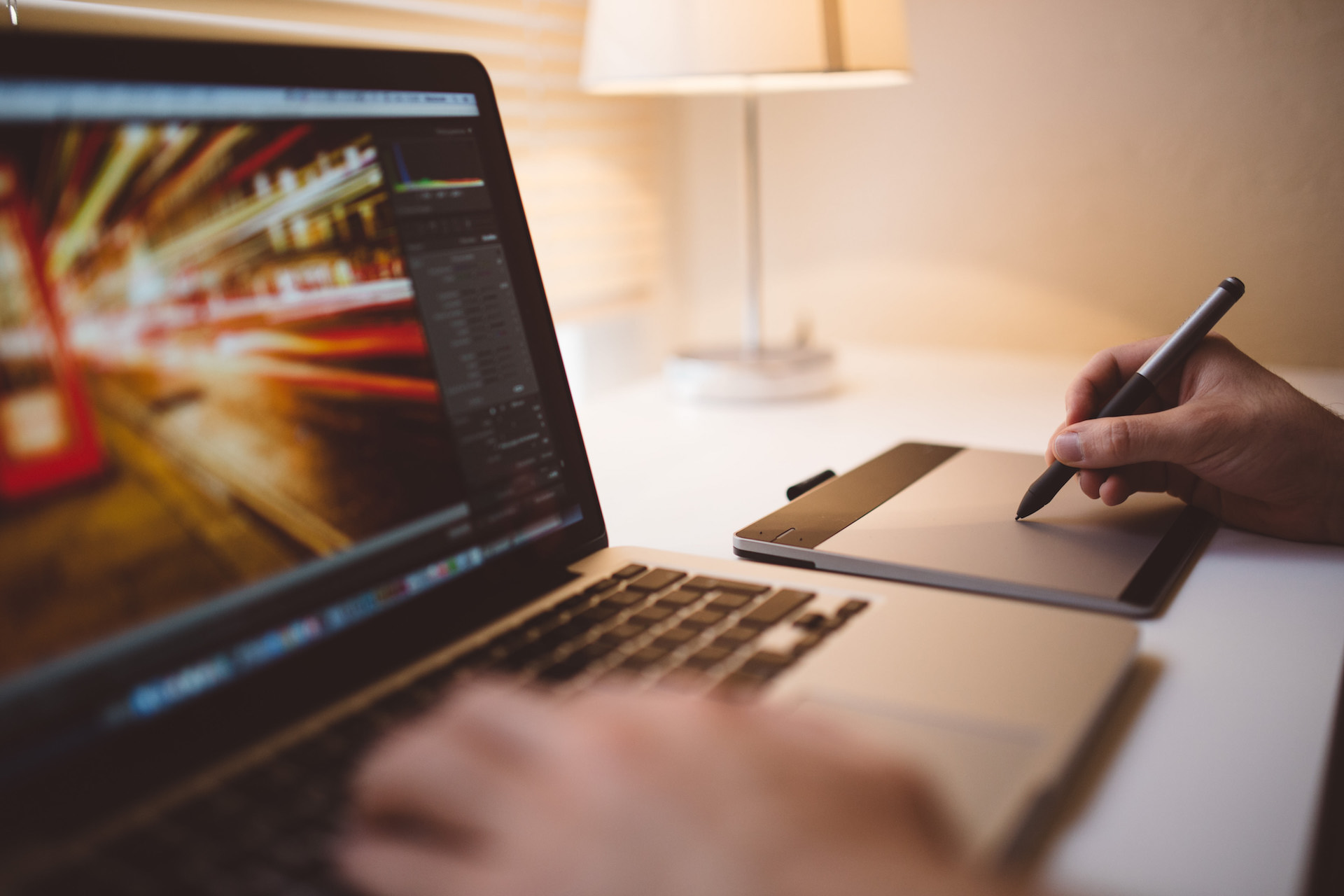 Once existing in the realm of sci-fi, emanating from the bright minds of Asimov, Clarke and Gibson, on the screens through Blade Runner and 2001: A Space Odyssey, robots have well and truly moved from fictional entities to an increasing feature of 21st century life and work.

We're riding the first waves of the Fourth Industrial Revolution. Unlike previous revolutions (in terms of scale, scope and complexity) this will be "unlike anything humankind has experienced before …disrupting almost every industry in every country".
The exponential evolution of the 4IR is both exciting and …let's admit it, quite scary. Unprecedented and complex change at an ever-increasing pace driving phenomenal advances in technology (with wide ranging impacts (productivity and in some cases health & wellbeing)), but heralding an age of significant uncertainty about what the future holds.

CURRENT IMPACTS
Certain industries are already experiencing disruption from robotic, rock-drilling rigs at West Angelas in NW Western Australia, AutoStrads or automated straddles at Port Botany to Amazon Prime Air (drones and soon to be launched 'mega-drones).

We've heard for some years now about 'routine' roles in industries (like manufacturing, retail and IT) as being at high risk of automation, however it's becoming abundantly clear that roles (particularly 'professional and human services' roles) we thought could only be performed by humans are also at risk of disruption (AI will be challenging human cognition at a rapidly growing rate).

Service-based organisations are increasingly investing significant resources to determine how AI can be integrated into day to day operations. Controversially, hedge fund management firm Bridgewater Associates is currently developing software to automate the "day-to-day management of the firm, including hiring, firing and other strategic decision-making".

It's not just about optimising for a more efficient and cheaper delivery of service but eliminating "human emotional volatility" from affecting day-to-day decision making. Profound reforms are anticipated across the legal profession within the next 10 years with a recent Deloitte Insight report finding that 39% of jobs in the legal sector are likely to be automated.

In the UK, the National Health Service (NHS) is planning to launch a pilot in North London replacing human operators with AI chatbots for its out of hours doctor on call service to ease pressures on the Accident and Emergency service.
"Machine learning and artificial intelligence in particular are actually solving jobs that we thought traditionally were very highly qualified jobs, people like lawyers and doctors and accountants and bankers… It's eating out the middle of the job market".
Hugh Durrant-Whyte, director at the Centre for Translational Data Science at the University of Sydney
FUTURE CHANGE
What does all of this mean for you? You're undoubtedly not only concerned about the impact this large scale and complex change will have on the industry you work in, but at a more fundamental level on your job (and that of your loved ones).

'Will a robot take your job?' and 'How 'safe' is your job?' are a couple of questions that have been bubbling in the collective consciousness over the last couple of years. Research from Oxford academics Frey and Osborne, provided initial answers to these questions, suggesting it's likely that almost half of the roles that exist today (140 million full-time knowledge workers worldwide) could be redundant within 10-20 years as a result of disruptive digital technologies imprinted with increasingly complex algorithms.

Building on this initial research, PwC found that 44% of Australian jobs are at high risk of automation over the next two decades. The WEF report 'Future of Jobs 2016' suggests that the greatest impacts (redundancy, automation or disintermediation) will occur in white-collar office and administrative roles.

This picture is more nuanced than just the automation of a sizeable % of existing jobs however. Frey and Osborne have acknowledged that creativity, social intelligence and dexterity (what they term the three current "bottlenecks to automation") mean that although automation is advancing rapidly, humans are unlikely to be completely replaced. This revolution (in which we're still at a relatively nascent stage), will see the creation of new industries (and a multiplicity of new roles). We're seeing the confluence of a range of different transformations (demographic, technological, socio-economical) that present challenges but a raft of opportunities.

A recent McKinsey Global Institute report also reminds us that whilst technology is developing apace, automation in the workplace is not going to happen overnight:
"The pace and extent of automation will depend on a range of factors of which technical feasibility is only one—and there are still some important barriers to overcome, including the ability of computers to generate and understand natural language. Other factors include the dynamics of labor supply and demand".

Nonetheless, the change that is unfolding in industries across the globe will continue to increase. This multifaceted change brings significant uncertainty about existential concerns (future of industries let alone job security) as well as an increase in complexity (global interdependence (economically, environmentally, politically)).

With all that's currently taking place and with a future ahead that has the most unprecedented level of uncertainty, how can you 'future proof' your career at this particular juncture in time? What steps can you take that will position you to be ready for the changes and opportunities that will emerge?

BE OPEN TO CHANGE
Most of us don't love change (particularly change we have little to no control over). Now more than ever however, your ability to embrace and actively engage with the changes that are occurring in your company, industry and the world around you is critical.

Having been part of many change and transformation projects in a number of different organisations over the years, I've seen the full rainbow of reactions to 'change' several times over. It's natural to go on the 'change journey'. What the future terrain calls for however is an even more nuanced adaptability. An understanding that the current 'change' will be very closely followed by even more waves of change (with unknown implications, impacts and opportunities). For the majority of us, this will require a mindset shift and quite possibly a shift in practices.

DEVELOP YOUR ANTENNAE
Are you a natural scanner or are you taking a 'head in the sand' approach to all the change that's taking place (don't worry, you're not alone!)? Building your scanning ability, integrating a practice of staying up to date with what's occurring around you (industrial, technological, economic, social changes) will enable you to adapt and shapeshift when required.

The WEF Future of Jobs 2016 report predicts that "more than a third of the desired core skill set of most occupations will be comprised of skills that are not yet considered crucial to the job today".

So how can you be prepared? Refining your ability to monitor and understand the trends in your industry (locally and globally) will enable you to determine what steps to take to navigate the changes (whether it be developing new skills and/or building new relationships with contacts in different industries).

Part of this is about understanding the changing demand for current and emerging skills (keeping in mind that many SMAC (social, mobile, analytics, cloud) roles like cloud computing specialists and app developers didn't exist 10 years ago). While there is a unsurprising demand for STEM skills, the reality is more complex. Although STEM jobs are some of the most 'future proof', they aren't necessarily the most 'safe' jobs. Some roles requiring people skills are (at this current juncture) often 'safer' than some STEM roles.

Businesses are increasingly turning to freelancers to fill skills gaps that can't always be found locally. Freelance platforms (like UpWork) are good places to get an understanding about the new skills that are emerging (machine learning was the hottest skill in 2016 for UpWork).

LEARN, LEARN, LEARN!
We've reached the stage where the 'school, then university/trade' kick off to a sure and certain career is not enough. We're already seeing the contraction of certain industries (mining, manufacturing) and the widespread acknowledgement that one of the biggest challenges schools and education departments now face is preparing our children for jobs that don't yet exist.

According to a recent survey by ManpowerGroup, millennials see career success as about having the right skills more than having the right connections (continuous learning and being constantly open to new experiences is what it's all about). Continuous learning with a focus on acquiring 'just in time' knowledge to ensure access to relevant information at the right time.

The multifaceted change that's unfolding requires new knowledge, skills and capabilities. If you're already a life-long learner, this may all sound very exciting. For others however, this may entail developing (or investing a lot more in) your ability to learn. Metacognitive engagement wherein you understand your particular preferred learning style, how you can absorb and assimilate information most effectively.

Putting in the hours (to acquire and master particular skills) is not enough any more. Coupling deep focus and deliberate practice with a greater awareness of the evolving market and business landscape will enable future-focused career transitions.

Right now, it could be as simple as exploring how you can diversify your current skills set (informed by an understanding of the demand for current and emerging skills and capabilities).

THINK (CRITICALLY & EXPANSIVELY)
So yes, you already think. What we're talking about here is about going deeper and about widening the lens. Your ability to think critically will set you apart. Your ability to question (appropriately but nonetheless without fear), to deconstruct so as to understand will increasingly be an imperative for longer term career sustainability. The technical knowledge you have (and acquire) will need to be complemented by your ability to solve complex problems and to think outside of the proverbial box – and beyond (under, on top – not with a box in near vicinity!).

Part of this is about blue ocean strategy development (creating and pioneering new fields and industries) and another element is about innovating future products and services for existing but rapidly changing markets and demographics.

As Robert Greene says the "future belongs to those who learn more skills and combine them in creative ways". It's not just about skills acquisition and having a problem solving ability but about getting out of your comfort zone and creating/making from scratch. Tangible products and services (Efficient Wood Stoves or 3D Printing) as well as a whole array of digital products, services and experiences (code, websites, online events).

Equipping yourself with an evolving skillset and an ability to think critically and expansively provides an edge and a future proof foundation to participate in "innovation-driven ecosystems, providing new ideas, business models, products and services".

CONNECT
Roles which will be "difficult-to-automate" increasingly require social intelligence and other profoundly human, relationship-oriented skills (empathy, compassion, interpersonal communication). Deming has found that jobs requiring high levels of analytical and mathematical reasoning but lower levels of social interaction fare poorly (where automation is concerned).
Social and uniquely human skills are important because computers are not adept at simulating human interaction:

"Reading the minds of others and reacting is an unconscious process, and skill in social settings has evolved in humans over thousands of years. Human interaction in the workplace involves team production, with workers playing off of each other's strengths and adapting flexibly to changing circumstances. Such nonroutine interaction is at the heart of the human advantage over machines".

The skills underpinning human interaction are based on tacit knowledge (the rules and cues that inform behaviour etc) which are not easily replicable by highly advanced algorithms.

Just as important as social intelligence is the ability to connect with people outside your industry (and your usual circles). Building a diverse network is crucial to understanding the different options and opportunities in the broader market and to get exposure to new approaches, ways of thinking and experiences.

STAY GROUNDED
Building your resilience, being anchored by a sense of purpose and having certain practices/rituals (exercise, meditation, mindfulness etc.) that keep you grounded will enable you to ride the successive waves of change. This is about knowing how stress affects you and understanding what you need to do or to put in place to ensure you don't get derailed or burnt out.

Although we're already witnessing the impacts of automation in several different industries, we're on the precipice of a period of major and constant change. Whilst this very reality can be anxiety inducing for many, we're embarking on a period in time of unforeseen opportunities. Industries and jobs that have never existed before. An invitation for us to evolve as humans and adapt to a rapidly changing global environment.

What steps do you want to take right now to future proof your career?
You may want to start with broadening your network, learning a new skill, starting a new business or social enterprise or pivoting to an adjacent (or completely different) industry.

Touch base if you're interested in taking a deeper dive into exploring options and opportunities that will help you navigate the changes ahead.